SKF Roller Bearing Types And Applications
Roller bearings — also known as rolling-element bearings — are similar to ball bearings in that they are designed to carry a load while minimizing friction.
However, roller bearings transmit loads using cylinder rolling elements, rather than balls, to maintain the separation between moving parts of the bearing.
These versatile bearings can contain single or multiple rows of rolling elements; multiple rows can significantly improve radial load capacity. Also, the use of different roller shapes can further reduce friction and support both radial and axial loads.
While roller bearings can handle higher loads than conventional ball bearings, their applications are generally limited to low-speed operations. Many types of roller bearings are self-aligning, and are easily able to overcome misalignment and mounting issues — cutting down on maintenance, repair, and labor needs.
Roller bearings come in a wide range of shapes and sizes, and can be customized for specialized situations. Also, the use of flanges, cages, and multiple bearing rows can allow for higher performance to meet specific application needs.
Need SKF Bearing
2210 E-2RS1KTN9
, click here to buy it.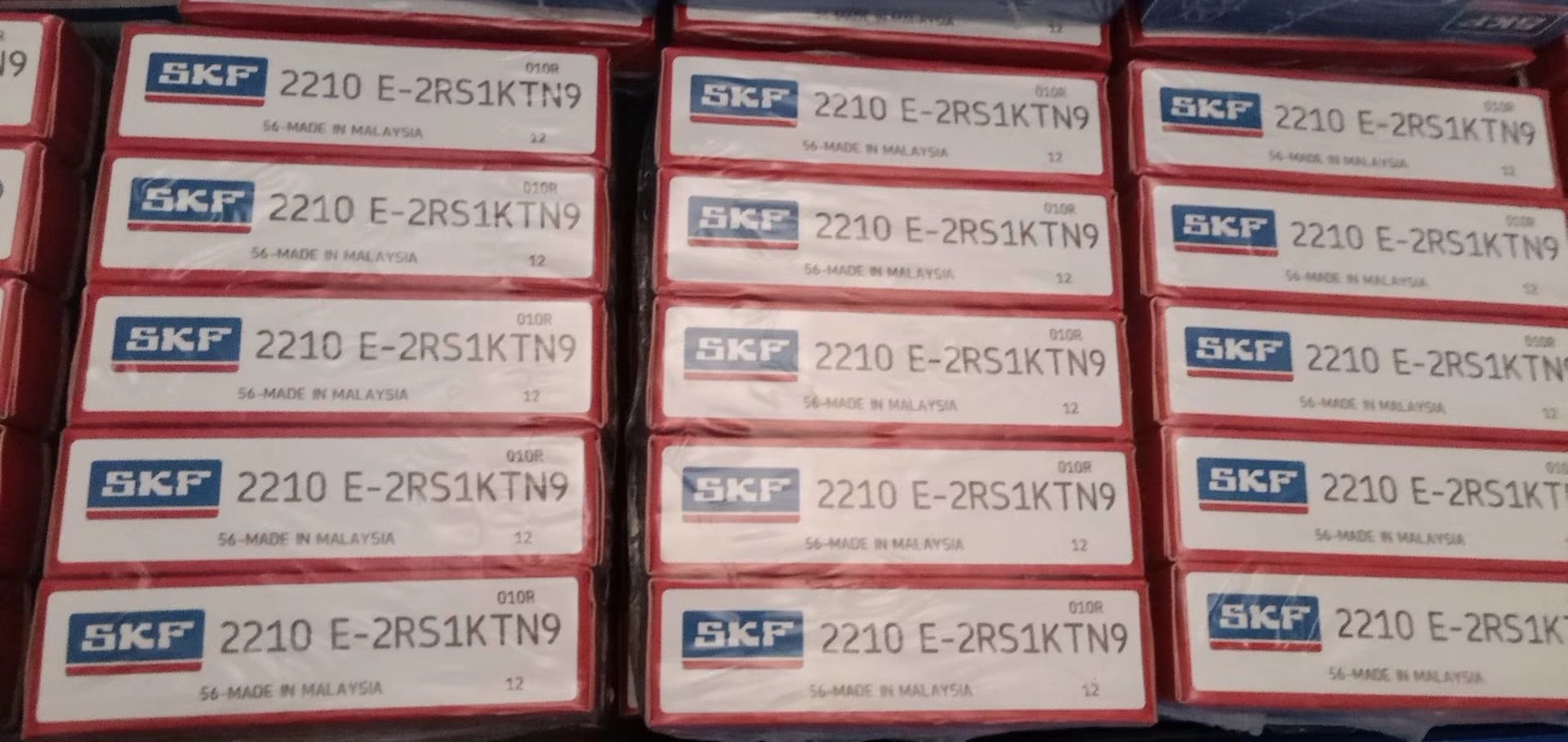 Roller Bearing Types and Applications
There are thousands of different types of roller bearings available to meet specific application requirements. Eric Bearing Limited offers a broad selection of roller bearings, including the following popular types:
Cylindrical roller bearings
These bearings feature rollers that are longer than their diameter, and can tolerate higher loads than ball bearings. Our cylindrical roller bearings can carry heavy radial loads and are able to be used in high-speed applications.
Spherical roller bearings
These can carry heavy loads even when dealing with misalignment and shaft deflection. They can be designed to have cylindrical or tapered bores for mounting with or without a sleeve adapter. Available with various internal clearances and retainer options, spherical roller bearings can handle axial loading in either direction as well as heavy shock loads. These bearings are available in bore dimensions ranging from 20 mm to 900 mm.
Needle roller bearings
This type of bearing is thinner than conventional roller bearings and can be designed with or without an inner ring. Needle roller bearings are ideal for dealing with radial space constraints in heavy-load, high-speed applications. Drawn cup styles allow for high load capacities and large grease reservoirs while still offering a slim cross-section design. These bearings are offered with inch or metric seals.
Taper roller bearings
These bearings can support radial and thrust loads. They can only handle unidirectional axial loads, so a second laterally reversed bearing is required for counterstay. Taper roller bearings are available in inch and metric sizes.
Eric Bearing Limited provides SKF Bearing
2211EKTN9
, click here for more information about it.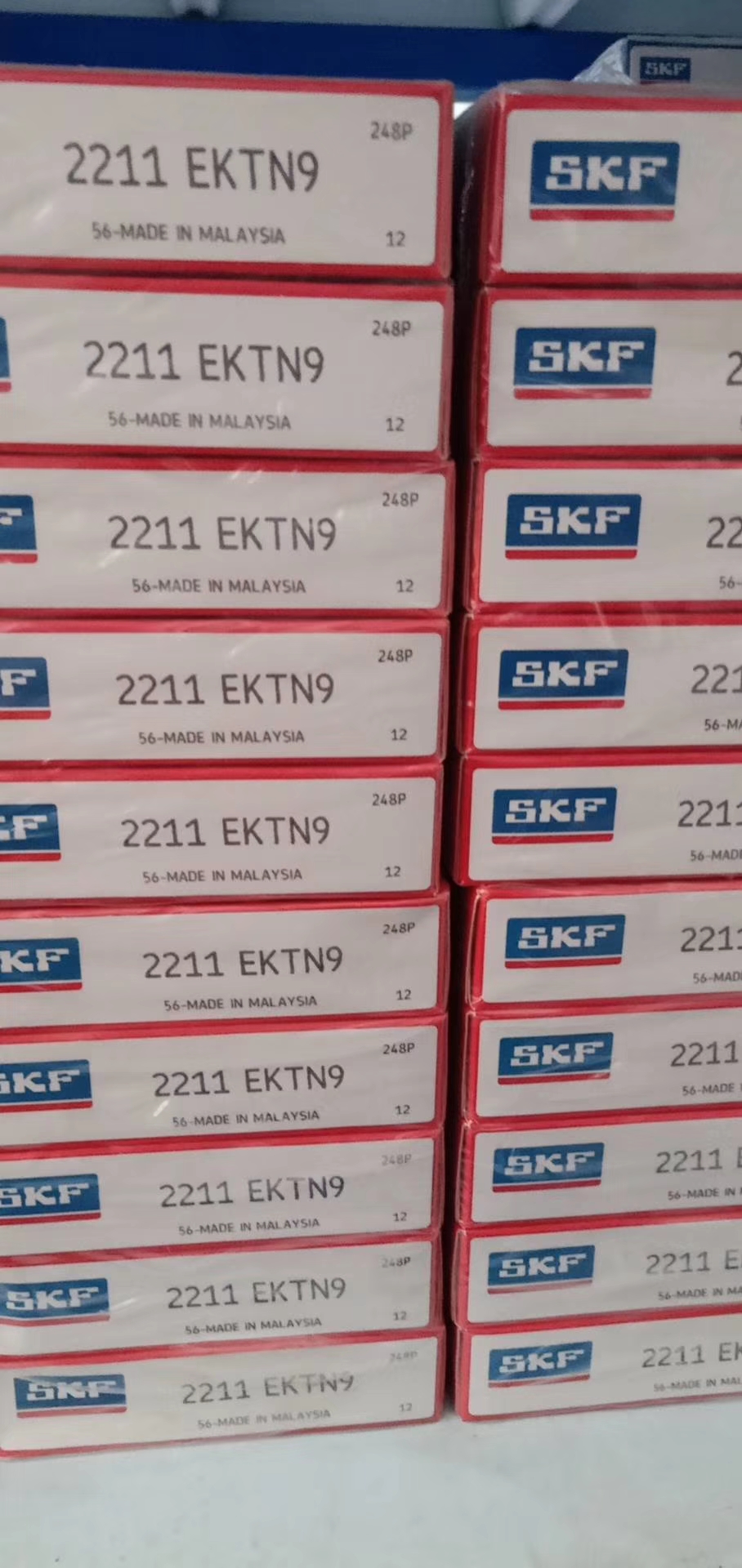 Roller bearings are used in a wide range of applications, from heavy equipment and machinery to power generation, manufacturing, and aerospace.
As an industry leader in the distribution of top-quality ball and roller bearings, Alier Bearing is proud to be a trusted partner for leading brands such as SKF, FAG, INA, IKO, NACHI, NSK, NTN and so on.
Our experts are on hand to guide clients in choosing the best type of bearing for their unique needs, and we'll work closely with your team to ensure you're selecting the best option. To learn more, reach out to us today.